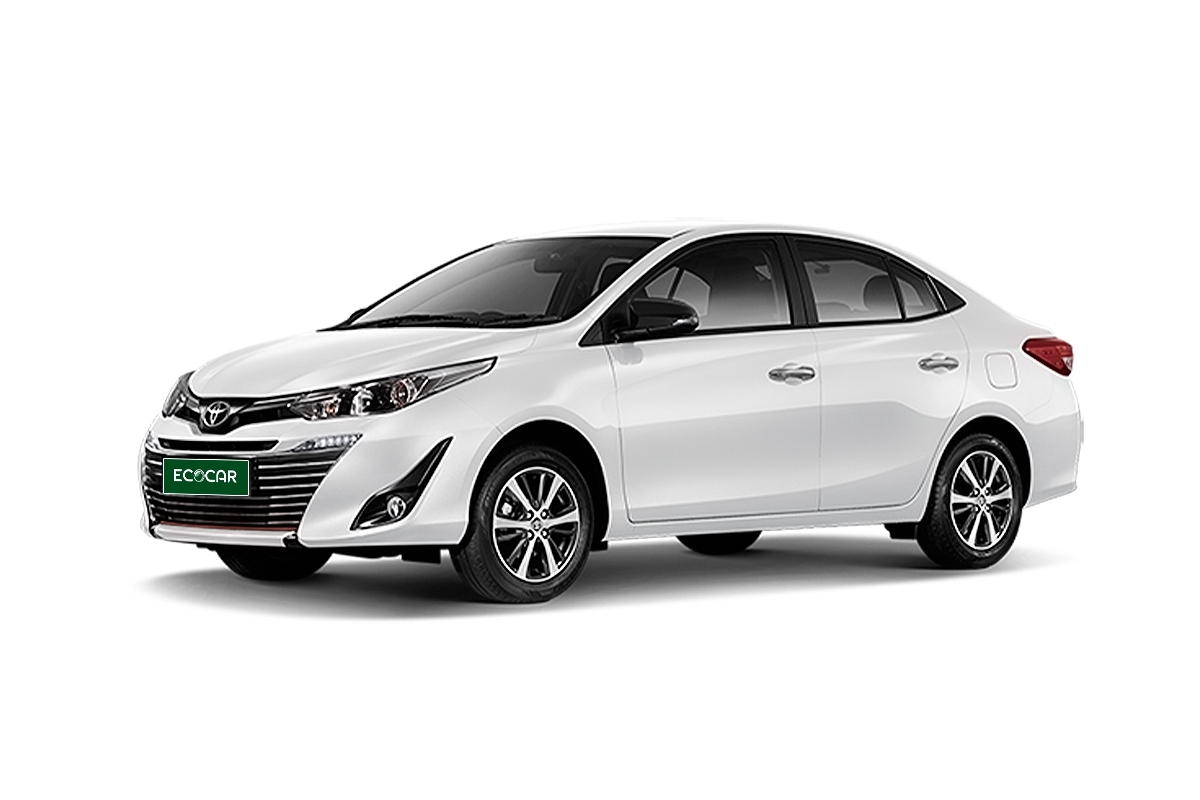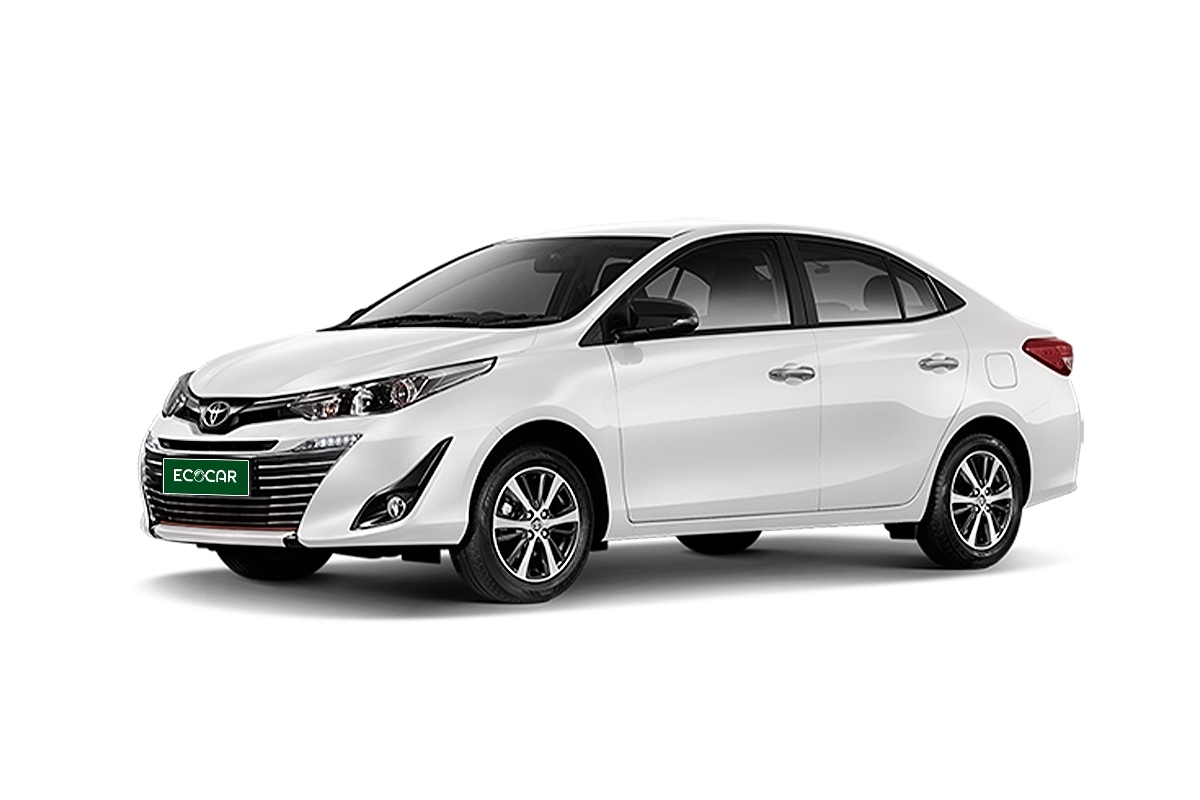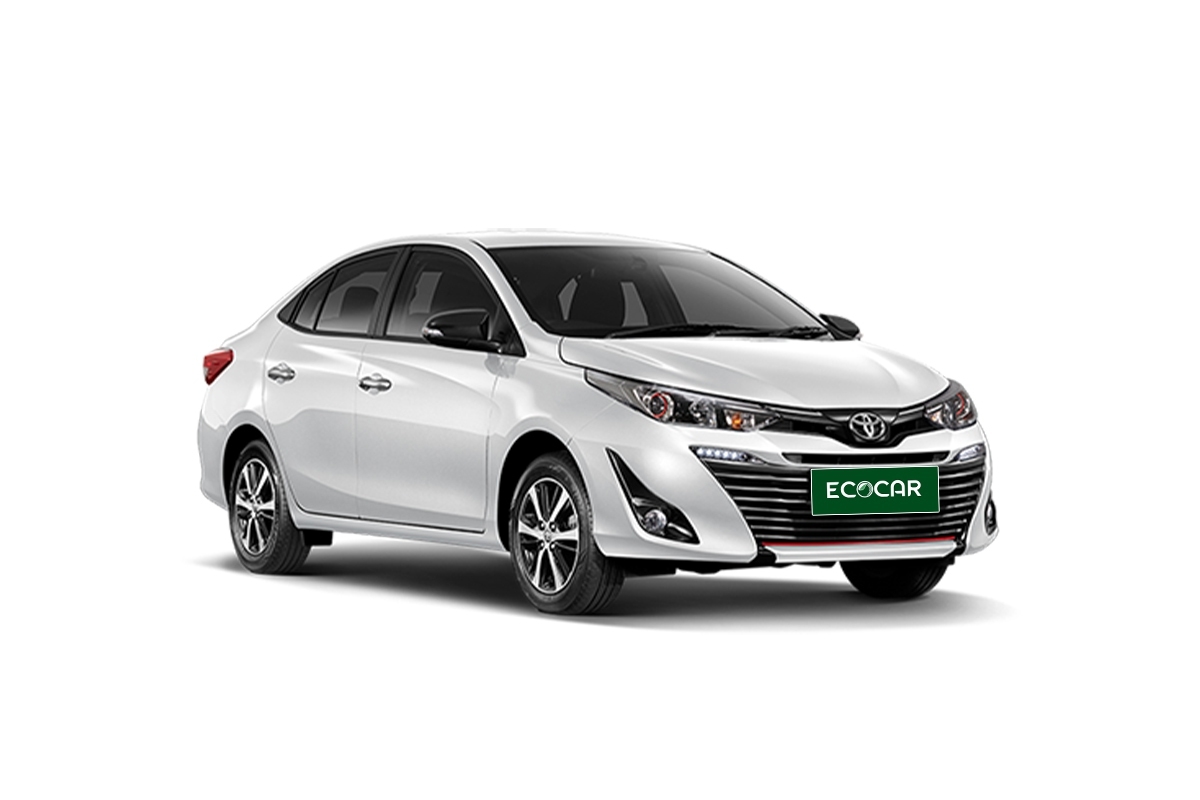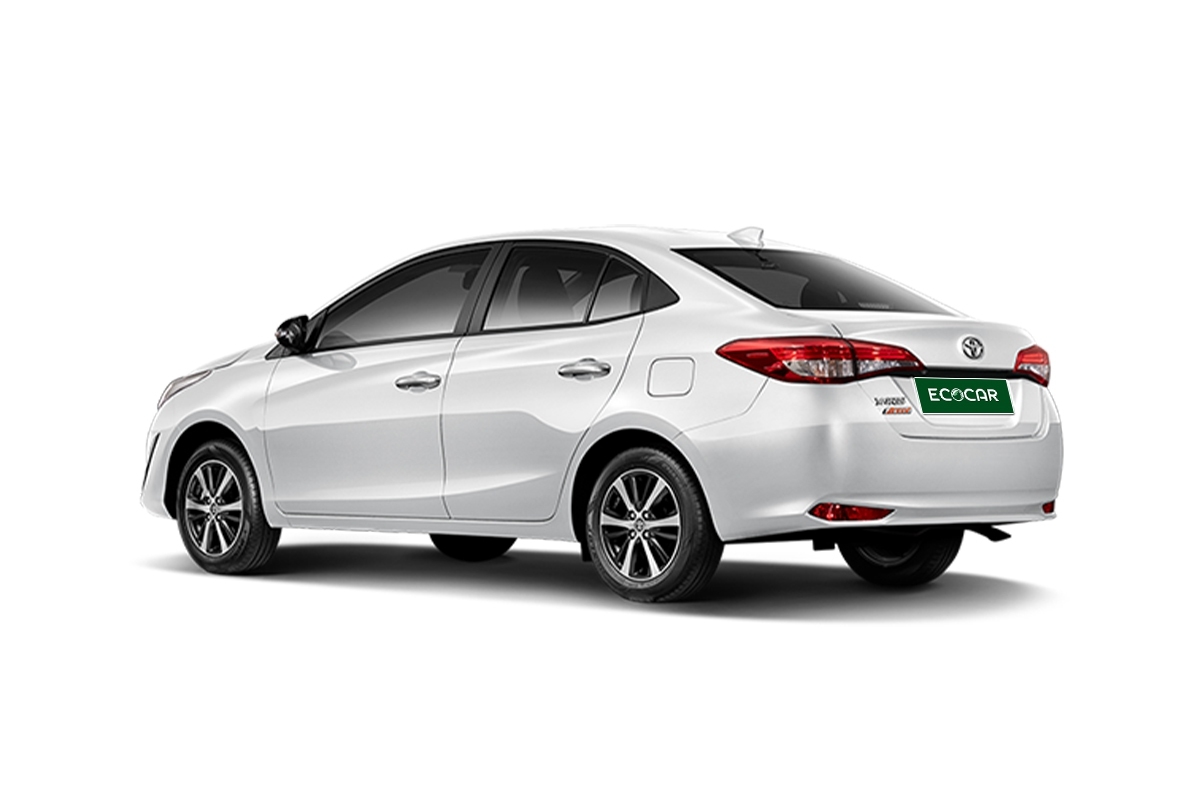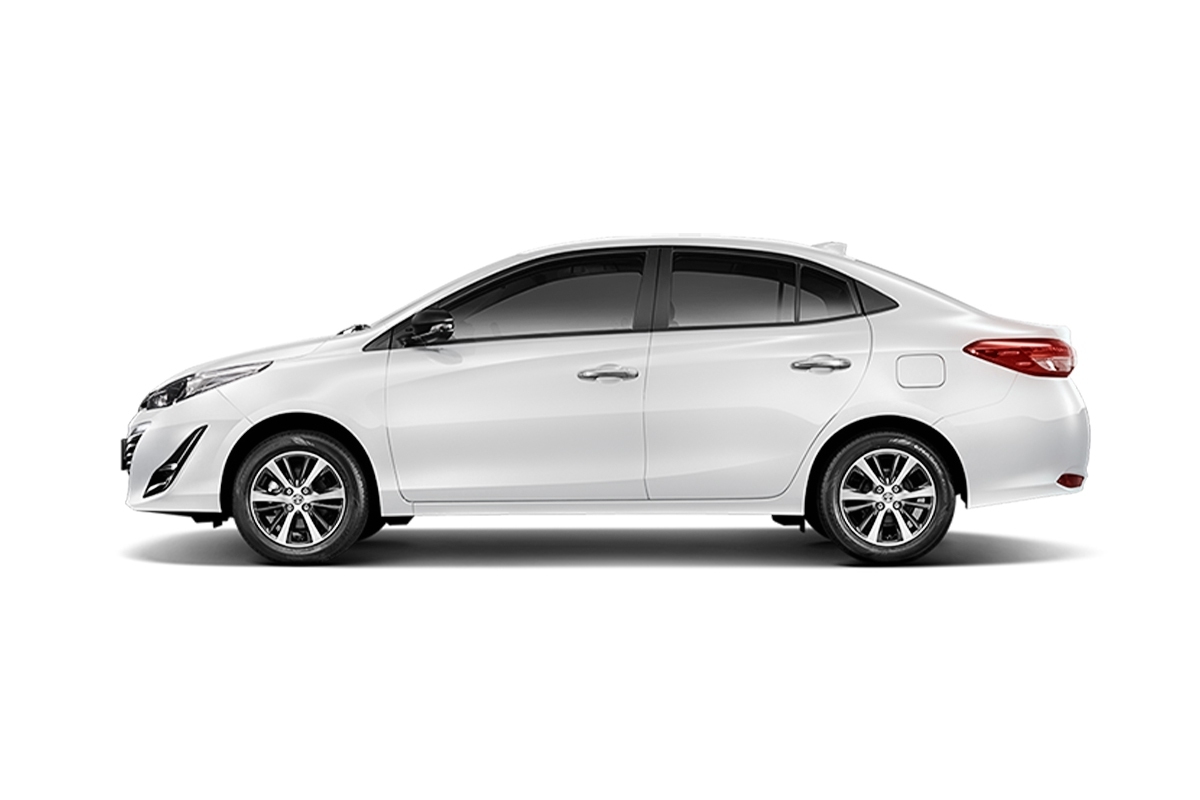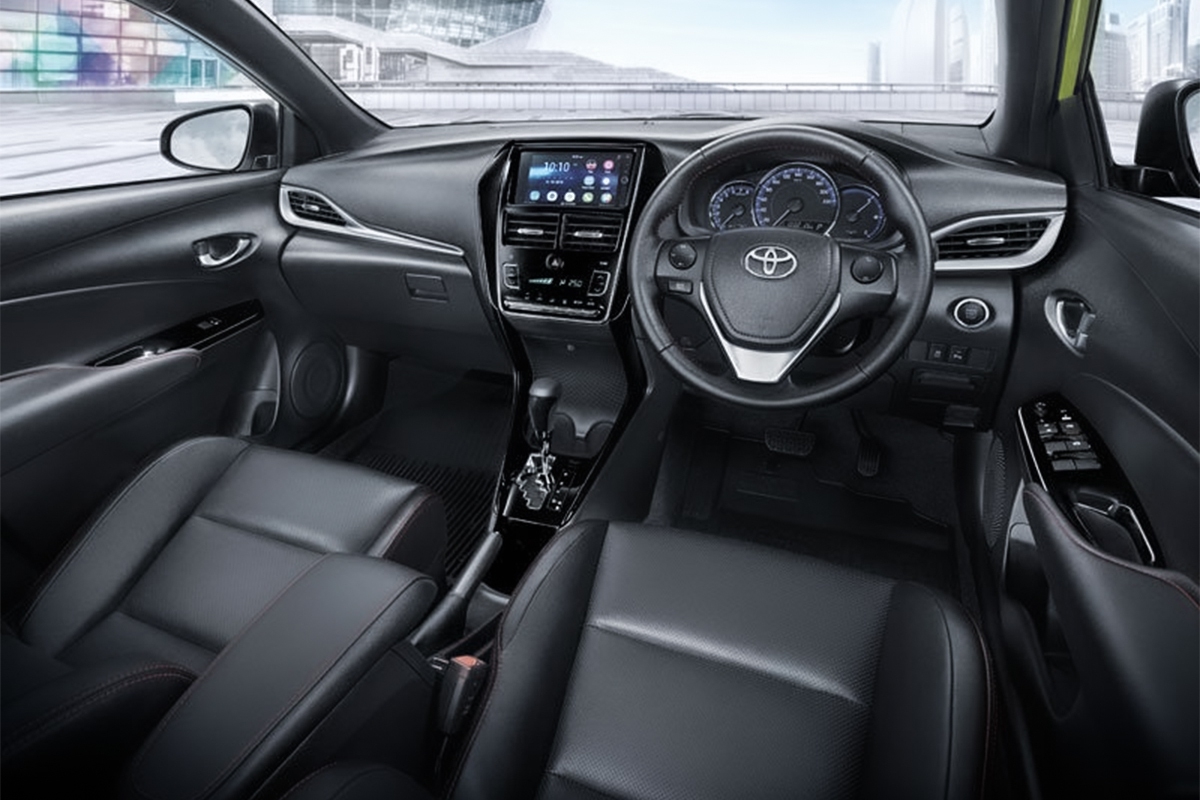 Toyota Ativ
Rent a car with Toyota Yaris ATIV 2017
For the Toyota Yaris ATIV 2017 this car is considered a very pleasant to drive, whether it is renting a Yaris for driving by yourself. Which is a new smart sedan that meets all lifestyles, whether driving in the city or traveling upcountry The highlight of this car is its sleek exterior and roomy interior and stylish finish.
Highlights of the Toyota Yaris ATIV 2017 car rental
Another thing that I really like is the safety issue.The Toyota Yaris ATIV 2017 comes with
- 7 air bags
- ABS for all models
- HAC Hill Start Assist, a technology found in the Fortuner, is also applied to this vehicle.
- Emergency tire repair kit If the customer who drives a car Is a lady It can be used by yourself ***
- Save fuel 20 kilometers per liter Able to add E20 fuel, it is considered a very economical car ever.
Why is it necessary to rent a Yaris and drive by yourself !?
1. Our Toyota Yaris Ativ cars are checked for availability to be the most readily available. Before delivery to customers
2. No limit on running distance. Able to drive our pickup truck all over Thailand
3. All staff will welcome and serve customers well. We remember and call your name every time we rent a truck with us.
4. Our Toyota Yaris Ativ cars do all first class insurance if a customer has an accident. The insurance company takes care of them all. Which customers do not have to pay extra money
How do I get and return the car? And when is it available? For renting a Yaris, drive yourself!
Can be picked up between 8.00 - 20.00 daily, call 090-638-4888 or LINE @: @ecocar can be picked up at all 10 branches throughout Thailand: Don Mueang, Lat Phrao, Bang Wa, Suvarnabhumi Airport, Nonthaburi and Samut Prakan, which The customer will pick up our rental car at the airport. There will be a pick up and return point as follows.
Don Muang Airport: Domestic Termainal 2, 3rd Floor, Gate 14
Suvarnabhumi Airport: Departure Hall Level 4, Gate 8
Request a car rental service Toyota Yaris ATIV ECOCAR rent-a-car
-Call center 02-002-4606 / 090-638-4888 Service 08.00-20.00 daily.
-A replacement vehicle within 24 hours if the vehicle is not usable.
-Free car pick-up when renting 2 days or more.
-Line @: @ecocar

If interested in other Toyota car models, please look at Toyota Camry.