5 Most Questions for renting a car in Bangkok,Thailand
How to rent a car in Bangkok ? Which one is the best car rent ? For newcomers, they would like to rent a car in the first time. We believe that you are worried that it is easy all your way ? Are they cheating ? Moreover, you should have paid some fine when you get a car accident during your renting including some deposit costs. These are the most questions for the newcomers to ask with us. ECOCAR rent-a-car, we are the car rent service in more 8 years with more than 20,000 customers. So we are going to collect these questions for answering to you.
1. How much is a car rental in Bangkok?
Car rental Bangkok
,How much? This is the main question which is asked that how much a car rental is ? Why do you ask for this one? It's the most important factor for renting a car rent like as buying shoes for asking some costs. As we keep data in the car rent service company, nobody who don't ask about some prices for renting a car rent.
We are talking about prices. We can refer to economics studying when you study in Grade 11 about the Equilibrium point. If we can say in an easy word, car rent companies would like to sell in the higher car rent price but many car renters would like to get in the cheaper costs. For example below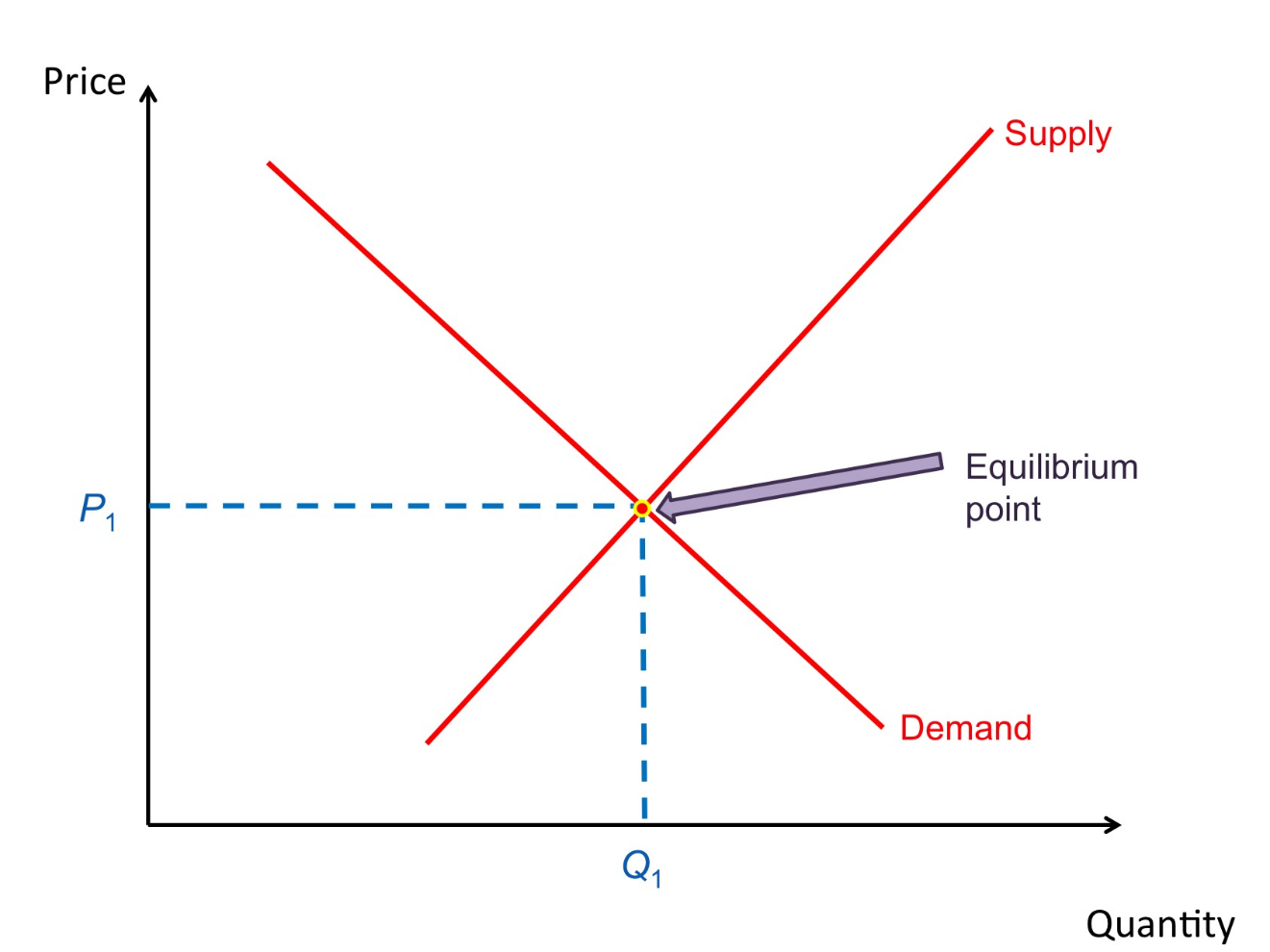 Obviously, the car rent prices can be deal from customer demand and supply on that time. such as there are many people who like going to Chiang Mai in the high season and there are 100 car rents but there are more 120 customers for requesting. In this case, many car rent services will set some prices to be higher. On the other hand, there are only 80 customers for going to Chiang Mai and there are only 100 cars as same as the cold season in the summer time. It happens that there are many discount promotions for inviting customers to rent as the low season.
There are many questions that why it is more expensive than the previous time? We can give you to understand about the Equilibrium point on that time to be better.
You can click about
"THE CAR RENTAL PRICES"
How much is a deposit ?
5,000 THB for the eco cars or small sedan cars
10,000 THB for the SUVs, vans and sedan cars
20,000 THB for the luxury cars
We are going to pay back within 24 hours after you return a car rent to us.
How to booking a car ?
Call center 02-002-4606 (HQ) / 098-828-9808 (24/7)
Line ID : @ecocar
recommend to book by yourself with our website
Walk-in to our 10 car rental branches over Thais
2.Which documents for renting a car?
"Why do they use many documents for renting a car?" that they come from myself. If there are 100 people that there are 80 customers to get a car rent. Because of many car rentals have the high prices that there is some thugs for renting to sell in the other persons and they are not sent back to us. Therefore, we are going to have a risk protection that we have a requirement for renting a car rental for the different kinds of customers.
For general customers
Until the customers who are still students themselves Who are interested in renting a pickup truck You need the following documents.

ID card
Driving License
Credit card
This is very serious. The driver must be 18 years of age or over *** (if there is too, it is very good that "a copy of the flight ticket reservation Both to and from ")
But if you don't have a credit card What should I do? And really need to rent a pickup truck We are not too black. You can use it as "Latest salary slip" or "salary certificate Issued not more than 30 days "
If the customer is still a "student", show a "student card" that can verify their identity. And to show the status of education by logging into the website of that educational institution, you can see or "Capture the status screen as a confirmation document"

For customers who will rent a pickup, fix problems or rent a car during repairs
Use item 1-2 together with a copy of the car registration certificate, the vehicle registration certificate issued by the insurance company, and the vehicle receipt at the garage or service center.
For customers in the category of legal entities or companies
Use the following documents

Copy of company certificate Latest issue no more than 3 months
A copy of VAT registration certificate (Por Por 20)
A copy of the VAT return (Phor.Por.30), the latest period which is not more than 1 month.
Power of attorney from the authorized director to bind the company (in case the director does not pick up the car himself)
A copy of the identification card of the authorized person with the original identity
A copy of the authorized person's driving license with the original one
A copy of the identification card of the authorized person with the original identity

*** All car rental documents must not expire. In the case of an additional driver Must come to enter into a car rental contract as well ***
3.Where will you pick a car rental ?
There are 10 branches over Thais and more than 600 available cars within 8 years. You can call at the Call canter 090-638-4888
DONMUEANG
279/57 Grand i-Design Vibhavadi before PTT Gas Station, Vibhavadi Rangsit Road, Donmueang, Bangkok 10210
Time for working - 8:00 a.m. to 8:00 p.m. on every day
LATPHRAO
2438 Latphrao Road between Latphrao soi 122 (Soi Mahadthai) and Latphrao soi 124, Wang Thonglang, Bangkok 10310
Time for working - 8:00 a.m. to 8:00 p.m. on every day
Suvarnabhumi International Airport
2/3 Lat Krabang Road, Lat Krabang, Bangkok 10520
Time for working - 8:00 a.m. to 8:00 p.m. on every day
SAMUT PRAKAN-SAMRONG
1199 Sukhumvit Road, Samrong Nuea, Samut Prakan 10270 (Beside ESSO Gas Station)
Time for working - 8:00 a.m. to 8:00 p.m. on every day
BANGWA
9 Petchkasem soi 25/5 (Opposite Siam University-BTS & MRT Bang Wa), Phasi Charoen, Bangkok 10160
Time for working - 8:00 a.m. to 8:00 p.m. on every day
NONTHABURI
160/1 Rattanathibet soi 18 (99 Hotel), Rattanathibet Road, Nonthaburi 11000
Time for working - 8:00 a.m. to 8:00 p.m. on every day
Chiang Mai Car Rent Branch Location
88 Ban Than Thong moo 7 Soi 10 (Nu Skin Chiang Mai), Chiang Mai-Hang Dong Road, Amphoe Muang Chiang Mai, Chiang Mai 50200
Pattaya Car Rent Office Location
253/2 Moo 13 Sukhumvit Road (Sukhumvit Pattaya 81's Corner and Opposite with Baan & Beyond and BIG C South Pattaya), Bang Lamung, Chonburi 20150
Office Location for Hatyai Branch
2506 Seri Park View Village, Airport Road (Highway 4135), Tambon Kuan Lung, Amphoe Hatyai, Songkhla 90115
Operating Hours: 08.00 - 20.00 Everyday
Mobile 02-002-4606 / 098-414-5311
Car Rental Ubon Ratchathani Branch
456/9 Thep Yothi Road, Ubon Ratchathani 34000
Tel. 098-828-9808
Line ID: @ecocar
Call center: 02-002-4606
Open 8 am to 8 pm
4.Terms of conditions for rent a car in Bangkok
Gasoline that we are going to fill the full tank and you ought to fill the full gas tank back when you return its car rent. If it's not filled in the full tank, there are many punishments such as

1,200 cc = 214 THB per mark
1,500 cc = 268 THB per mark
1,800 cc = 321 THB per mark
Pick-up/SUV/Vans = 535 THB per mark
BENZ/BMW = 856 THB per mark

If you return a car rental lately, there are many punishments such as

1,200 cc = 214 THB per hour
1,500 cc = 268 THB per hour
1,800 cc = 321 THB per hour
Pick-up/SUV/Vans = 535 THB per hour
BENZ/BMW = 856 THB per hour
More than 4 hours = it counts as a day

CDW: Collision Damage Waiver = SCDW

1,200 cc = 214 THB per hour
1,500 cc = 268 THB per hour
1,800 cc = 321 THB per hour
Pick-up/SUV/Vans = 535 THB per hour
BENZ/BMW = 856 THB per hour

Insurance for the car rents
We are going to manage about the car rental insurance in the rental commercial. It consists of Car Accidental Protection Acts 1992 that is required that many cars must sign up with Department of Land Transport for protecting all people from the car accidents without conditions. It will protect for the victims within benefit payments and medical treatments as the act's requirements.
Moreover, we are going to the independence insurance with the 3rd-class insurance. It protects only the external persons. It protects only external body's customer including any passengers inside a car. It excepts these lists that we can't protect below:

Free in the first 20 kilometers for the rickshaw payments
The tire payments when it has been a flat tire. You must pay by yourself to our company.
The equipment inside a car such as a car document, car seats, the replaced tire, a crane, keys and others. If they are lost or out of orders, you must pay by yourself as the acts requirements.

Send a car back over the routine time
We are opened daily 8am to 8pm in the routine time. If you would like to send the car rentals back to us over the time that there are some fees as

8pm to 10pm = 535 THB per time
10pm to 6am = 1,070 THB per time
6am to 8am = 535 THBV per time

Other renters that you can read more details at SELF-DRIVE CAR RENTAL CONDITIONS
5.Why do you rent a car with ECOCAR rent-a-car ?
Our Car Quality = We are going to prepare many clean cars as both as interior and exterior without smoking smell and some car scars.
Punctual = We are going to deliver a car rent on time at least an hour. We are going to fill gasoline in the full tank.
Polite & Smart = We are going to hire in the best characteristics' officers for servicing with our customers well.
Teamwork = We are going to work together as teamwork when you work at our colleagues and customers.
Our Car Rental are checked the availability of experienced technicians before delivering them to you.
Drive everywhere in Thailand as you wish
FULL OPTION INSURANCE
Deposit that you can get back certainly within 24 hours.
More than 8 years for our car rental business
Exactly within 15 minutes for our car delivery
There is equipment for maintenances
24/7 call center 02-002-4606
24 hours for our car replacements